Part II: Bintan Triathlon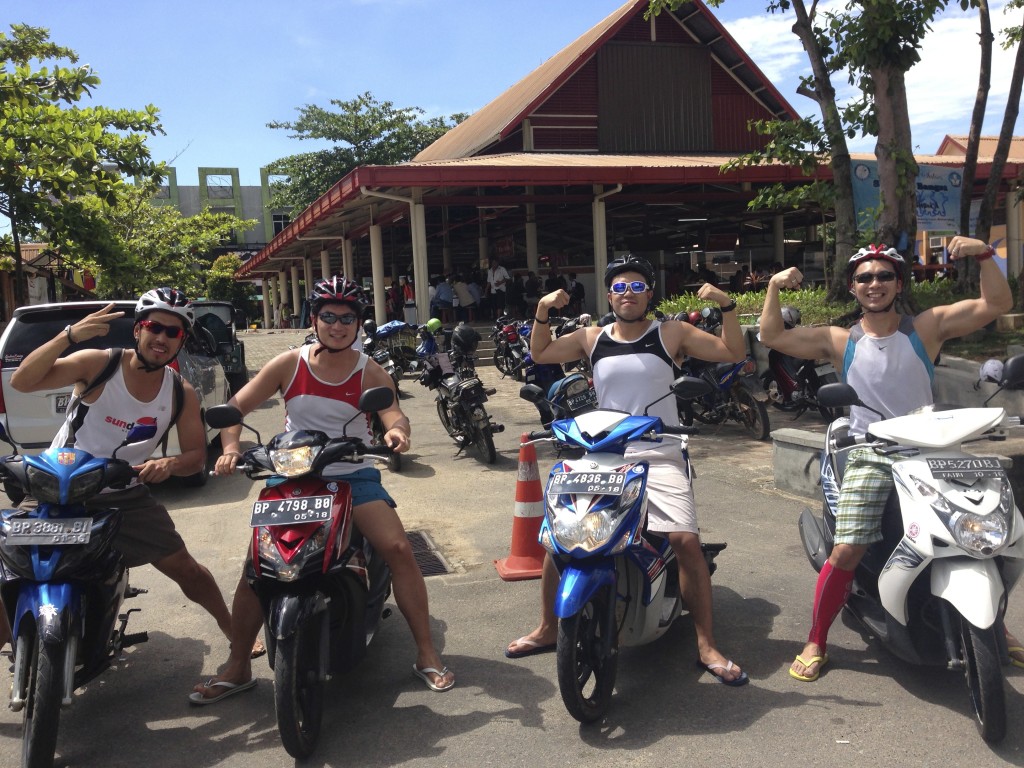 Overview:
Bintan triathlon an international triathlon run by Metaman on the island of Bintan, Indonesia. The island is an hour's ferry ride from Singapore and set in the Niwana resort. Overall it is a very well organized triathlon now in its 9th year running (as of 2013) and draws a good list of age groupers. There were approximately 600 age groupers in the Olympic distance. The course starts with a beach start for a sea swim in calm waters, a long single loop rolling hills course and a double loop resort run. The course itself presents a good PB destination however this can be weather dependent. Men's position leaders come in around the 2+ hour mark and with some training age groupers can hit a sub 3 hour OD on this course. The race starts in the afternoon as the organizers say that this presents cooler weather than a morning start. When the sun is out temperatures can soar into high 30 deg. C and humidity can make for a tough race as well.
Accommodation/ logistics:
The race is set in the resort complex of Niwana which makes for the logical place to stay. However this comes at a price with rooms easily being more than SG$300/ night. Rooms are also booked out very early due to the level of interest in this event. We chose to stay at Bintan lodge which was significantly cheaper and still close enough to the resort complex (about 8km) however the rooms are very very basic. In terms of food – resort food comes at resort prices with "special menus" only available during the event. Staying at Bintan lodge we walked down to the hawker center where we could get nasi goreng/ soto ayam for about $1/ dish. There was also a reasonable Chinese restaurant near the hawker center. Nearby convenience stores have very limited supplies and would recommend that athletes bring their own breakfasts and snacks.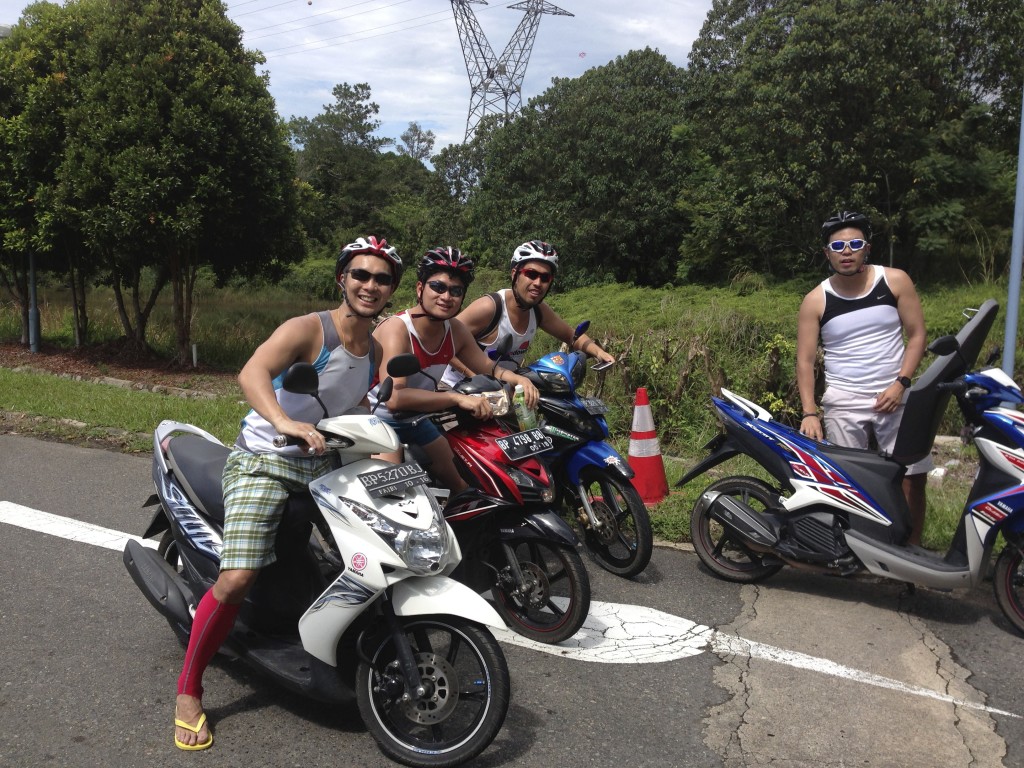 Race Preparation:
In preparation for the race we arrived the morning before in order to check the bike course. Taking advice from a blog we rented motorbikes to ride around the bike course. This was especially beneficial to give an idea of the latter part of the course which had a series of short climbs and downhills. As well as some preparation for the various speed bumps and sharp turns that were on the course. Arriving the day before was also helpful in getting to the bike mechanic early and avoiding any last minute glitches with our bikes.
This was the first race that I had done that had an planned afternoon start. Hence the usual early dinners were not as important. However we did start hydrating from late afternoon. Even whizzing around on the motorbikes had left us parched and dehydrated and with the afternoon sun some major tan lines as well. All we could do was to hope that the weather the next day would be more conducive to the race!